What is laser drilling?
The laser drilling technique used by Ter Hoek is different from conventional laser processing methods due to the water column that envelopes the microlaser beam. In practice, this water column provides a 'pillar' of laser energy, within which outward light beams reflect, and the surrounding water effectively cools the workpiece at the same time.
This method of drilling with a laser provides a unique combination of high precision and above-average production speed. This makes it an attractive option for customers who place high demands on the process reliability of their precision processes. Ter Hoek is a pioneer of this form of laser drilling and thus provides the desired specialization and knowledge.
Laser micro drilling: the advantages
In addition to the advantages above regarding speed and precision, laser micro-drilling offers another plus: the enormous range of possible applications. The laser diameter of 30 to 80 microns makes right-angled cuts and perfect three-dimensional shapes possible. This innovative drilling method is unrivaled when it comes to micro-level drilling and making holes.
Although laser drilling at Ter Hoek can be used for various purposes and materials, we mainly work with semiconductors and insulators for customers throughout Europe. Holes with extremely small diameters are required in sectors such as the energy industry, the medical world, and the diamond and metal machining industry.
Why laser drilling by Ter Hoek?
At Ter Hoek, quality is one of the pillars of the organization. Our AS9100 certificate means that we work according to the highest standards and combine guaranteed quality with ultimate reliability. And we continue to develop so we can keep on providing more cutting-edge solutions.
With more than 25 years of experience, our specialists know the world of precision components like no other. When it comes to laser micro-drilling and related services, your products are in good hands with us. Also, nice to know: consulting and engineering support has now become a standard part of our service package.
The cost of laser micro-drilling
The cost of laser drilling can vary depending on several factors. As an experienced specialist in laser micro-drilling and supported by high-quality machinery, Ter Hoek can offer customers a competitive quote in almost all cases. We see ourselves as more than just a technical service provider; we have developed into a worthy knowledge partner.
Although our quotations are competitive, the final costing depends on aspects such as the batch size and the customer's wishes. Elements such as shape, dimensions, and materials also determine whether the costs will be higher or lower than expected. Our dedicated consultants almost always offer a suitable solution with the right balance between price and quality.
Do you have questions about the expected costs for laser drilling, or would you like to know more about the extensive options that the innovative variant, laser micro-drilling, can offer? Then get in touch with our helpful professionals. Call us on 0548 – 54 08 07 or e-mail us at info@terhoek.com. You will receive a response as soon as possible.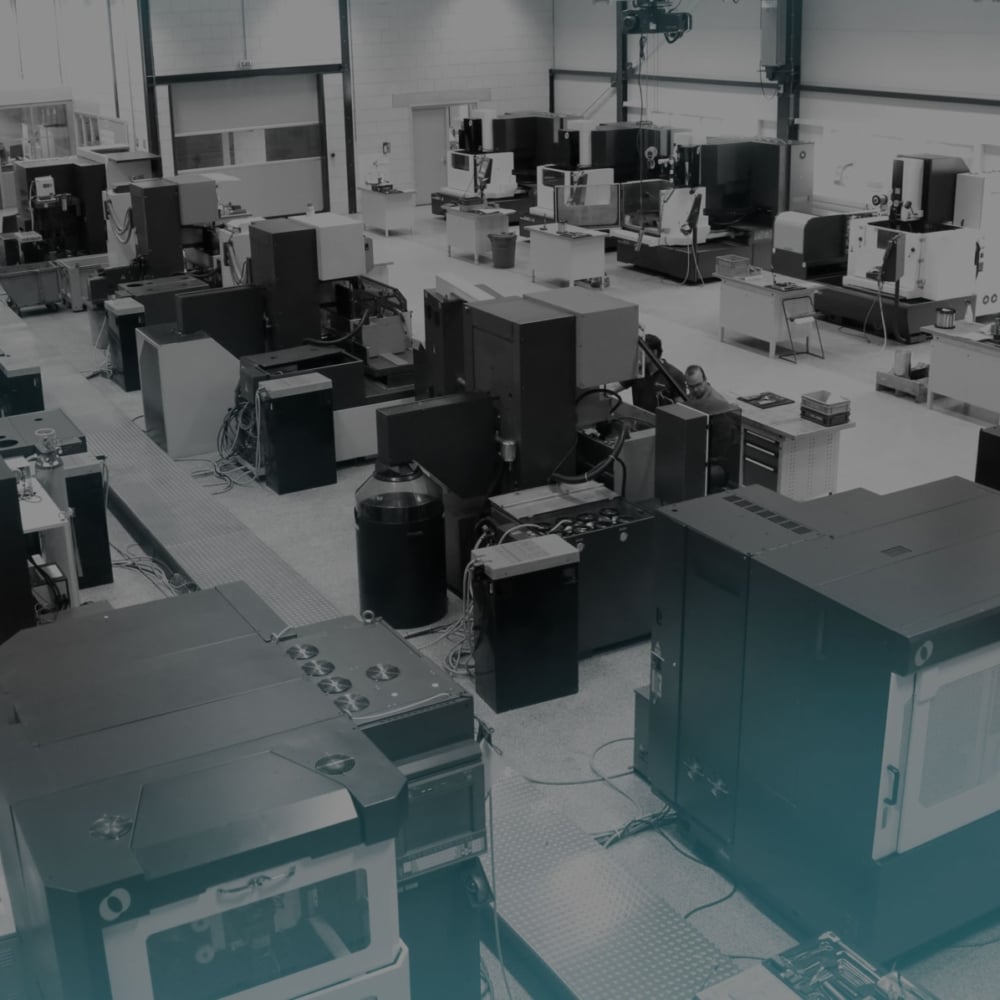 INNOVATIVE AND ORGANIZED
The advanced machinery in our climate-controlled manufacturing facility gives our team the space to do what we do best: deliver innovative and high-quality solutions, regardless of shape, size, material or batch size. In the process, we maintain short lead times and a tight organization.