What is Laser MicroJet?
Laser MicroJet is an advanced precision machining technology that uses a microlaser beam enveloped in a column of water. This water-enclosed laser beam results in a 'pillar' of laser energy. The waterjet reflects the outward beams and simultaneously cools the workpiece.
These unique features make LMJ a popular alternative versus other technologies, and it is not just about machining metal. In fact, this innovative technology makes it possible to machine most materials with extreme precision ranging from conductive metals, semiconductors, and ceramics to even insulators like diamonds, plastics, and composite materials.
What are the advantages of LMJ?
Advantages of Laser MicroJet include superior speed and accuracy. Unlike traditional laser cutting that is only possible on a flat surface, LMJ offers new possibilities for cutting into three-dimensional objects. Angled cuts are made with laser diameters from 30 to 80 microns.
Promising application areas for this technique include the medical, energy, and metal and diamond processing industries. At Ter Hoek, we typically machine materials up to a thickness of 5 millimeters using LMJ. Thicker materials are also possible – please submit a special request for this.
Why metal machining at Ter Hoek?
Ter Hoek can machine metal and other materials in various ways. With innovative technologies such as Laser MicroJet, we offer customers even more possibilities to take the next important step. We also distinguish ourselves with short lead times and tight organization.
As a specialist in precision components and revolutionary machining techniques such as LMJ, we provide progressive and high-quality precision mechanical solutions. Consultancy and engineering support are now standard elements in our work. Finally, our AS9100 certification assures customers of guaranteed quality and service.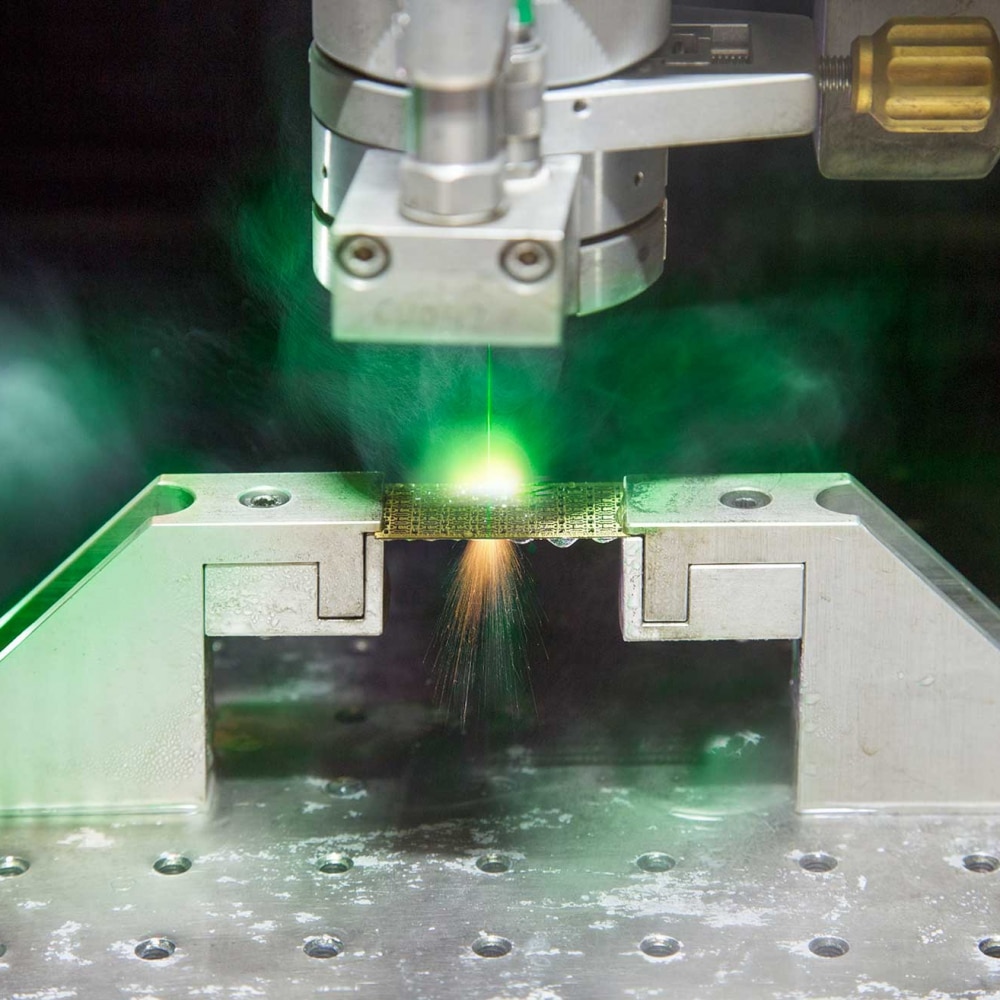 THE ADVANTAGES OF LASER MICROJECT (LMJ)
No heat-affected zone
No trace elements in the surface
Sharp angles without rounding
Low-tension machining
Higher machining speed
What are the costs for Laser MicroJet?
The innovative nature of Laser MicroJet technology may suggest high costs. Nevertheless, Ter Hoek succeeds in offering this service at competitive prices through a combination of expert knowledge and its own climate-controlled manufacturing facility. This makes LMJ an attractive alternative compared to other technologies.
The costs for all the techniques that we use depends on factors such as batch size and any specific customer requirements. Also, aspects such as shape, size, and material type influence the final price. One thing is certain, Ter Hoek's customers are always assured of a highly competitive custom quote geared to their needs.
Do you want to machine metal or other materials with extremely high precision, and are you curious about the possibilities of Laser MicroJet? Our experts will be happy to tell you more about the advantages of LMJ technology and the service we can offer. Please feel free to contact us at info@terhoek.com or call us on 0548 – 54 08 07.