Custom work and extreme precision
Delivering custom work starts with understanding the customer's request. We ask questions, think along with them, and deliver custom solutions.
And once we have found the best solution, you, as our customer, can rely on our extreme precision when it comes to serial manufacturing. We guarantee a very high level of process reliability even with batch sizes of thousands of copies.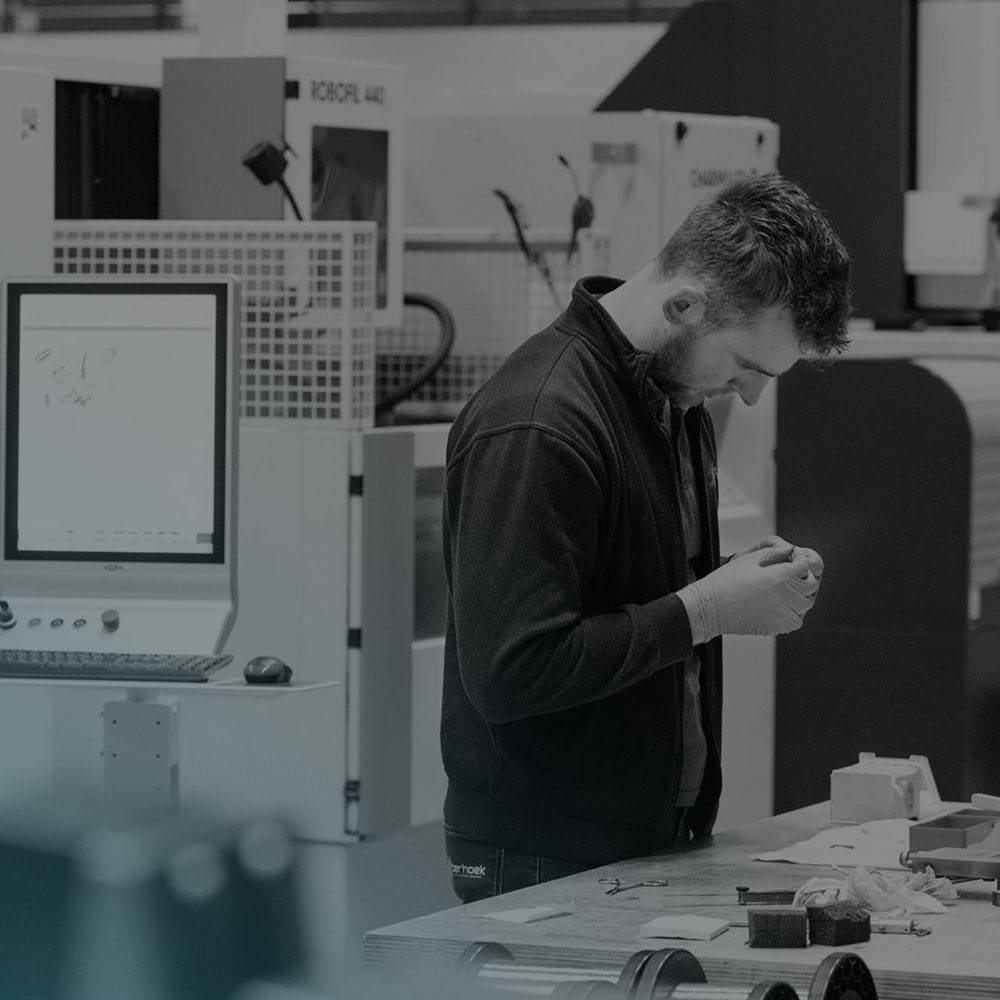 WORKING AT TER HOEK
At Ter Hoek, we appreciate the value of talent. With us, everyone is unique, but we have one trait in common: an honest passion for perfection.