What is micro spark erosion?
Micro EDM milling owes its name, among other things, to its extreme micro-level precision. Accuracy of up to 1 micron (one-thousandth of a millimeter) on a tiny surface is standard with this technique. In short: everything that is possible with traditional milling can be done with micro EDM milling down to micron level.
This makes micro EDM milling a high-demand application for three-dimensional material processing for the high-tech industry and the medical world, among others. Micro EDM milling offers numerous new opportunities for these industries, in which the challenges are becoming more acute.
With its advanced machinery, Ter Hoek can manufacture almost any shape and always with extreme precision. As we properly monitor the wear of the electrode, the machining quality remains consistently high during the computer-controlled process.
Advantages of micro spark erosion
Micro EDM milling distinguishes itself as a machining technique by combining the advantages of die sinking and hole-drilling EDM. This makes it possible to apply refined details in a workpiece with a relatively large depth and accuracy of one-thousandth of a millimeter. Blind contours in complex shapes with sharp internal angles are no problem at all.
Timely replacement of the electrode prevents wear and ensures that extreme accuracy is maintained. This ensures the best results when machining materials such as aluminum, copper, steel, and carbide. During the micro EDM milling process, the machined material is washed away as residue along the outside of the electrode.
Why micro spark erosion at Ter Hoek?
Ter Hoek is a recognized specialist in micro EDM milling and related innovative technologies. The precision components produced in our manufacturing facility meet the most stringent quality requirements, and we supply them to a satisfied customer base throughout Europe.
Since we started more than a quarter of a century ago, our role has grown from being a technical service provider to being a problem solver and knowledge partner. Consulting and engineering support have become a standard part of our work. And we continue to develop so we can keep on providing more cutting-edge solutions.
What are the costs for micro spark erosion?
Micro EDM milling is a sophisticated machining process that is suggestive of high costs. Nevertheless, Ter Hoek demonstrates the opposite with competitive quotations for innovative custom solutions. We like to think along with you as a customer and profile ourselves as a helpful knowledge partner who keeps the costs for technological services manageable.
Of course, the costs also depend on various aspects such as the desired material, dimensions, and shape. The batch size and specific customer requirements also play a role in the final costing. Regardless, we always offer our customers a highly competitive quote in the field of micro EDM milling and related technologies.
Are you curious, and do you want to know exactly what we can do for you? Please feel free to contact our specialists on micro EDM milling. We will be happy to explain how we can support you with custom product solutions that meet your specific needs. E-mail us at info@terhoek.com or call us now on 0548 – 54 08 07.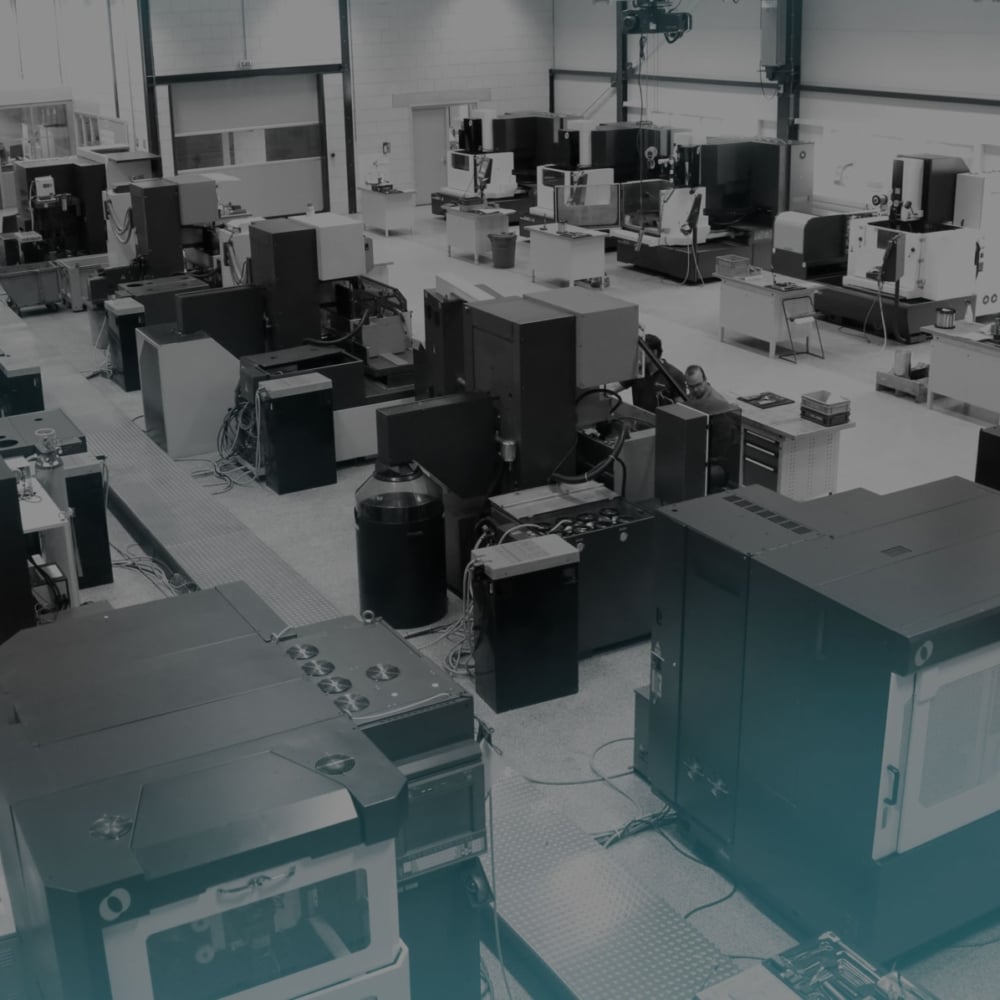 INNOVATIVE AND ORGANIZED
The advanced machinery in our climate-controlled manufacturing facility gives our team the space to do what we do best: deliver innovative and high-quality solutions, regardless of shape, size, material or batch size. In the process, we maintain short lead times and a tight organization.