What is hole-drilling EDM or spark machining?
Hole-drilling EDM uses a hollow tubular electrode to create holes in a workpiece. The rotating tubular electrode uses spark discharge to drill a hole in a variety of materials such as iron alloys (e.g., steel), aluminum, copper, and carbide. An EDM drill operates completely computer-driven and therefore works very accurately.
During spark machining, rinse water is injected through the electrode at relatively high pressure. The residue flushes upward along the outside of the electrode. This makes it possible to create tiny and deep holes. Holes with a diameter of 1 millimeter in material 600 mm thick are one of the various possibilities at Ter Hoek.
Advantages of hole-drilling EDM
Hole-drilling EDM is particularly suitable for creating starter holes in a workpiece. This is also referred to as start hole EDM drilling and is often considered the first step in a further machining and development process. For example, starter holes are created, which are then used in wire EDM as through holes for contour cutting.
But EDM is also very suitable for making cooling or air ducts and supply-channel holes for oil or liquids. The machining possibilities of different types of (hard) metals with high speed and precision make this technique an excellent choice for (small) series and also widely applicable for various technical purposes.
Why spark machining at Ter Hoek?
Ter Hoek specializes in hole-drilling EDM and supports a diverse group of customers throughout Europe with custom services. Nowadays, however, we see ourselves more as a problem-solver than a service provider. Because by understanding the customer's needs, we are able to provide a suitable technological solution for virtually any challenge or problem.
This is mainly due to our modern machinery, which caters to all customer needs and enables short lead times and a reliable end result. In combination with the knowledge and experience of our specialists, we continue to innovate, and we can guarantee a high level of process reliability, even with large batch sizes.
What are the costs for hole-drilling EDM?
Do you want to drill fast, small or deep? Ter Hoek offers virtually unlimited possibilities in the field of spark machining. The costs for our high-quality services might pleasantly surprise you. Because hole-drilling EDM is a technique that is mainly unmanned, it is an affordable option compared to some alternatives.
Of course, the final costing of spark machining depends on several factors. For example, you have to consider the desired size, shape, and material you want to use. The batch size and possible additional requirements also influence the price. Regardless, Ter Hoek always guarantees you a very competitive quote.
Would you like to know exactly what we can do for you in terms of hole-drilling EDM? Then do not hesitate to contact us for a custom quote. Our specialists will be happy to help you find a suitable solution and help you work out the costs. Call us on 0548 – 54 08 07 or send an e-mail to info@terhoek.com.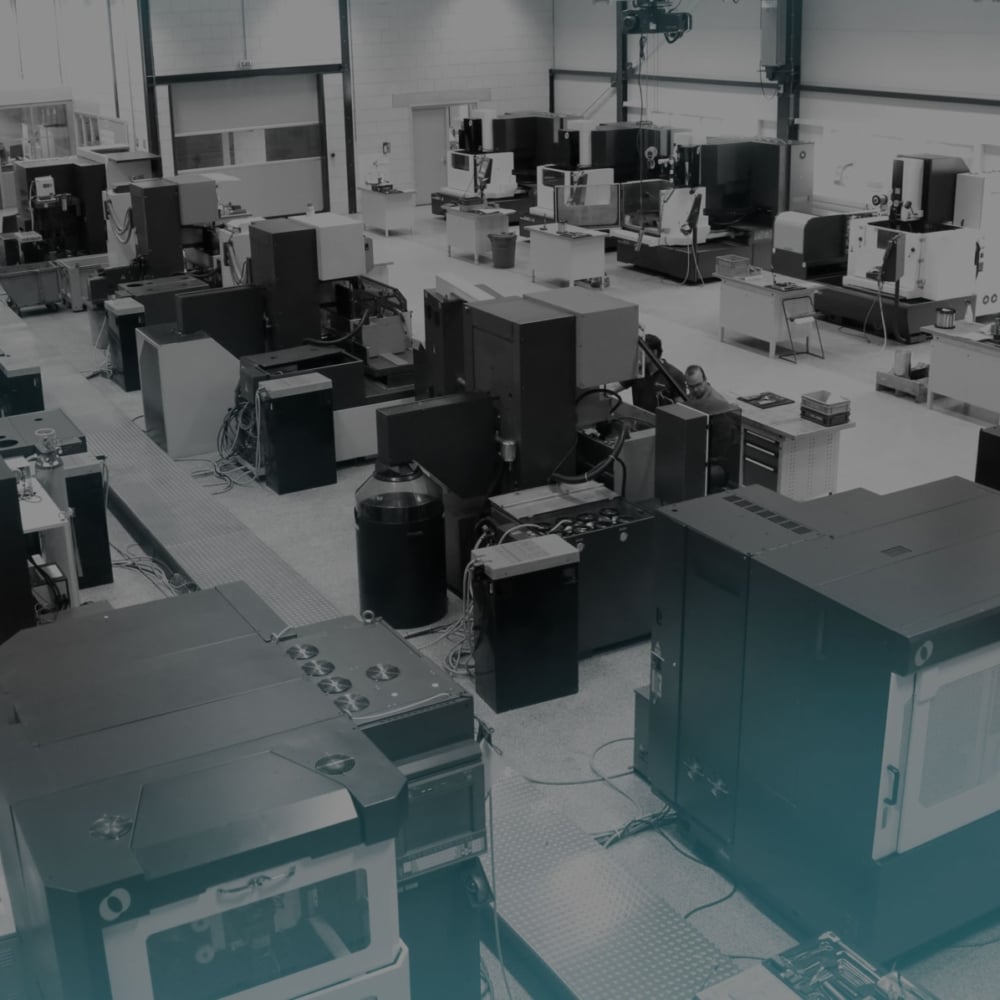 INNOVATIVE AND ORGANIZED
The advanced machinery in our climate-controlled manufacturing facility gives our team the space to do what we do best: deliver innovative and high-quality solutions, regardless of shape, size, material or batch size. In the process, we maintain short lead times and a tight organization.