What is die sinking?
Die sinking owes its name to the specially shaped electrode that sinks into the material. This electrode acts as a three-dimensional stamp during the machining process, which can apply even the smallest details with great depth. The machined material is washed away during the process.
Die sinking falls under the category of spark machining techniques and can produce extremely precise shapes. Even with sharp internal angles, blind contours can be made in any conceivable shape, no matter how complex. High process reliability can be guaranteed by always replacing the electrode promptly.
Advantages of die sinking
An advantage of machining methods such as die sinking is the extreme accuracy during manufacturing. Because wear is prevented by prompt replacement of the electrode, the computer-controlled machining process is extremely precise, and it is possible to erode a variety of materials.
These include iron alloys such as steel, aluminum, carbide, and copper. The speed of the machining process is generally high but is partly determined by the melting point of each material type. The largely unmanned nature of die-sinking technology ensures manageable costs compared to other techniques.
Why die sinking at Ter Hoek?
Ter Hoek is without a doubt the right place to be for die-sinking and related technologies. In our climate-controlled production facility in Rijssen, we produce high-quality precision components for European customers with diverse wishes and needs. Supplying innovative and qualitative solutions is what we are good at and what we like doing most.
Based on long-standing expertise and backed by state-of-the-art machinery, we develop custom products that meet the highest quality standards in the field. If you are looking for more than just a service provider, then teaming up with us is a great idea. We see ourselves as a concrete problem-solver who truly helps you move forward.
What are the costs for die sinking?
The high quality of finished products may suggest high costs. Nevertheless, our prices for die sinking are market-conform, especially when compared to other suppliers and techniques. The custom character of Ter Hoek's solutions means that we approach each job individually and put together the most competitive offer possible based on your requirements.
Of course, the costs for die sinking also depend on the specifications of the desired workpiece. Issues such as shape, size, and material type influence the prices we charge for our services. The size of the batch and any specific requirements can also result in higher costs or later charges.
Would you like more information on the costs or extensive possibilities of die sinking? Then wait no longer and contact Ter Hoek's enthusiastic professionals today. We will be happy to assist you in developing a solution for your technical problem and will quickly send you a competitive, custom quote. Call us on 0548 – 54 08 07 or e-mail us at info@terhoek.com.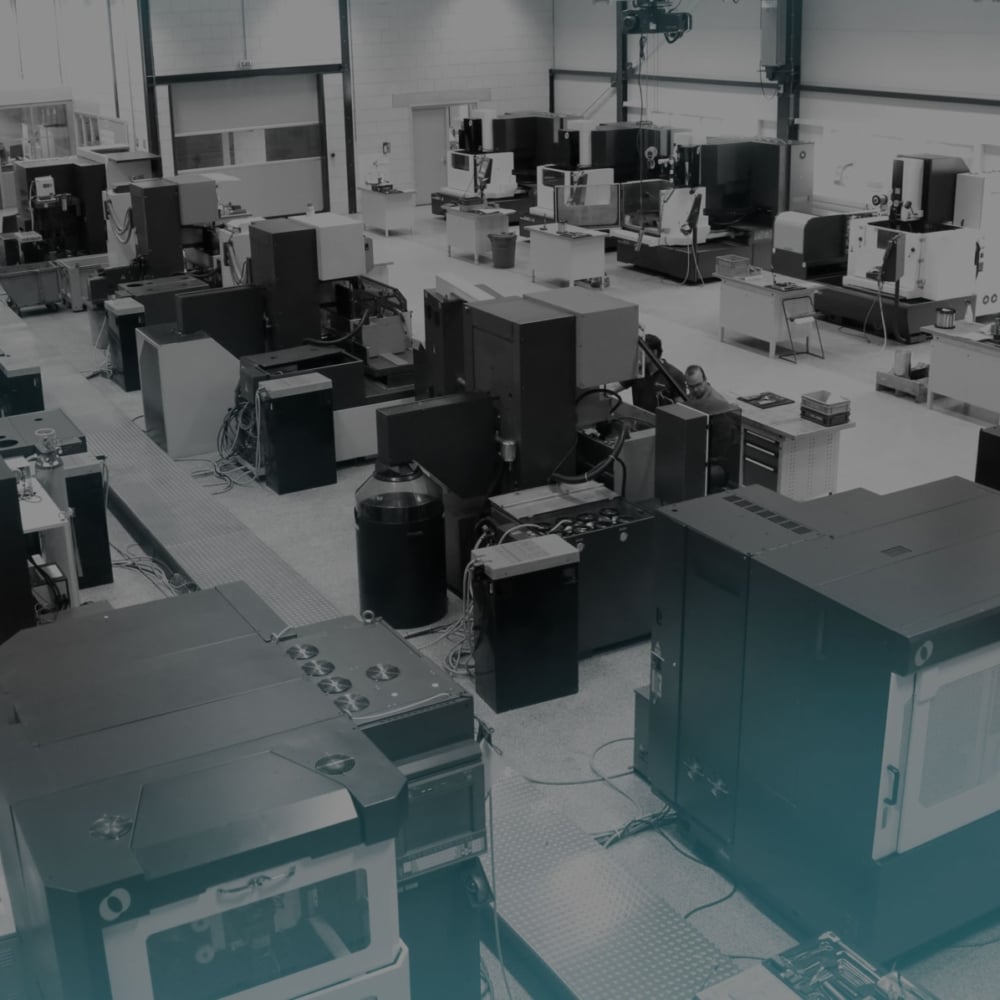 INNOVATIVE AND ORGANIZED
The advanced machinery in our climate-controlled manufacturing facility gives our team the space to do what we do best: deliver innovative and high-quality solutions, regardless of shape, size, material, or batch size. In the process, we maintain short lead times and a tight organization.