What is wire EDM or wire erosion?
Wire EDM is very similar process to jigsawing. A wire electrode cuts contours through a conductive material like a programmed jigsaw. Examples include iron alloys (such as steel), copper, aluminum, and carbide. The melting point of each material affects the speed of wire cutting.
Wire EDM is a machining technique that uses two electrodes: the workpiece and the erosion wire. Sparks are emitted from these electrodes during wire erosion, causing tiny particles to break off from both the workpiece and the wire. This is the core principle of machining and makes this non-contact technique suitable for accurately machining different hardness materials.
Advantages of wire EDM
Extreme accuracy is an important advantage of wire EDM and can even be compared to grinding quality. The extreme precision of the wire EDM is guaranteed by continuously renewing the wire during the process. This eliminates the need to account for electrode wear and keeps machining quality high throughout the process.
An additional advantage is that the electrode does not touch the workpiece. Thus, no mechanical stress is applied, which comes in handy when machining fragile products that must not deform. Despite this, wire-cutting is ideally suited for machining the most hardened materials.
With this, it is even possible to give the upper contour a different shape than the lower contour. This is referred to as four-axis wire EDM. Where necessary, starter holes are first made in the material, which serves as feed-through points for the (wire-shaped) electrode. These starter holes are made using hole-drilling EDM.
Why wire erosion at Ter Hoek?
Ter Hoek is a specialist in wire EDM and produces precision components for a diverse customer base throughout Europe. We support customers in developing high-quality custom solutions, which we can then series manufacture with unparalleled accuracy.
Over the years, we have developed from a service provider to a problem solver. We also lead the way in wire erosion by always going the extra mile. We deliver the best high-speed custom solutions by carefully understanding your needs as a customer. We also guarantee a very high process reliability for large batch sizes.
What is the cost for wire EDM?
The short lead times and tight organization at Ter Hoek assure you of a pleasant collaboration with a high-quality end result. But what does it actually cost? The cost of wire EDM depends on various factors such as the shape, size and the material used for the end product.
Because of this, wire erosion can, in some cases, be cheaper than other techniques such as milling or profile grinding. Your specific wishes and the batch size also determine the cost at which we can deliver the custom solution. Regardless, Ter Hoek is known for its excellent price-quality ratio and we guarantee a competitive quote.
Would you like to know more about our solutions or the costs for wire EDM? Then do not hesitate to request a personal quote. Our specialists will be happy to advise you on the extensive possibilities and think along with you about your specific challenge, without further obligation. Call us directly on 0548 – 54 08 07 or e-mail us at info@terhoek.com.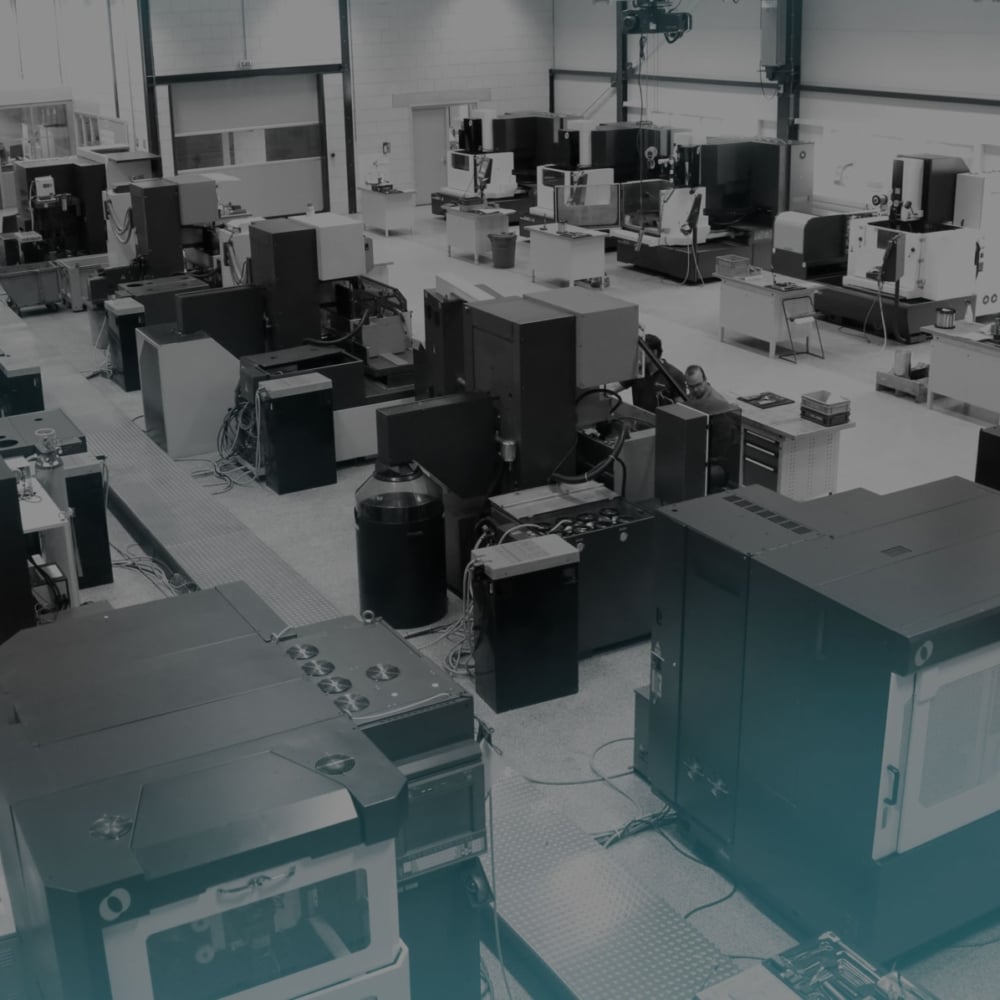 INNOVATIVE AND ORGANIZED
The advanced machinery in our climate-controlled manufacturing facility gives our team the space to do what we do best: deliver innovative and high-quality solutions, regardless of shape, size, material, or batch size. In the process, we maintain short lead times and a tight organization.